Keynotes To Help You Thrive in The Age of Disruption
When your business faces disruptive threats, and you need a powerful response, hire the award winning disruption expert Dr. Ankush Chopra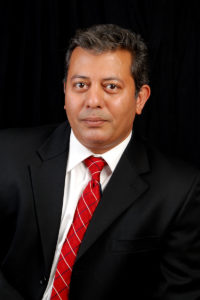 About Dr. Chopra
Award winning author, consultant, and speaker, Dr. Ankush Chopra brings transformational lessons on thriving in the age of disruption.
After witnessing a disruptive change in his banking business, Ankush pursued a path of intense search for answers. He spent fifteen years on research spanning dozens of industries, asking a single question: what is the secret to thriving in the age of disruption? He found the answers, which he now shares with his clients and audience.
His keynote will help you see new solutions to disruptive threats in your business. He delivers content packed insights through simple stories that will inspire your organization to create effective solutions.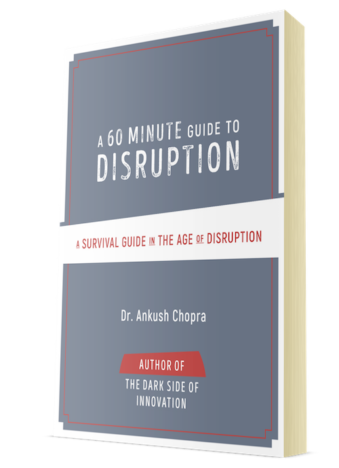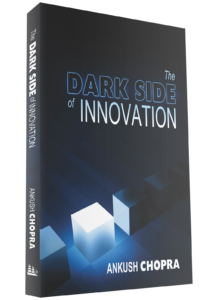 Dr. Ankush Chopra has lived and worked in seven countries across three continents. He has led organization and businesses transformation during times of massive change at companies like Procter & Gamble and Citibank. Ankush helps corporations build powerful strategies to achieve breakthrough results. He has an MBA from IIM Bangalore and a Ph.D. in Management from Duke University.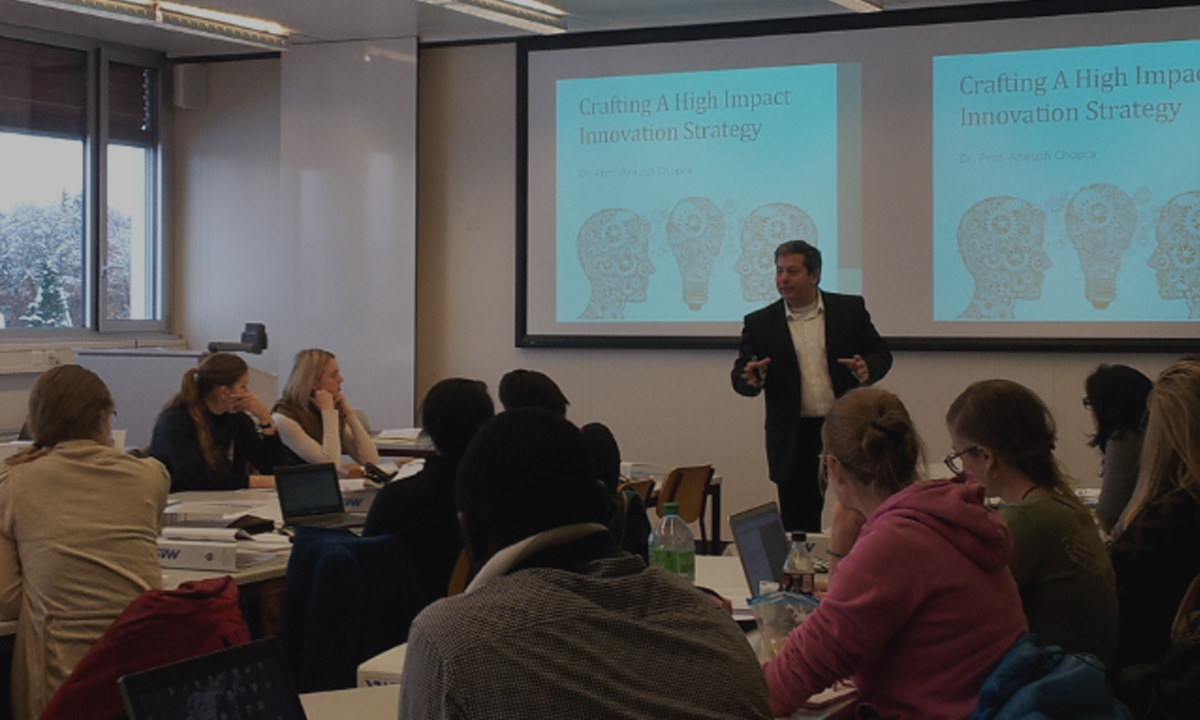 The Keynote
Who Should Attend?
This experience is perfect for any business team that wants to thrive in the age of disruption. Business leaders, Marketing professionals, Information Technology Professionals, Human Resources, and executives and entrepreneurs.
What You'll Get
The mistakes behind failure of firms
Lessons from survivors in the age of disruption?
The three things you must do today to thrive in the face of disruptive threats
The antidote to disruption
Want To Hire Dr. Ankush Chopra
Background
Dr. Ankush Chopra is an award winning author, speaker and trainer. He has taught, addressed, and trained thousands across the world. Clients love his high energy style and storytelling abilities. He is known to bring the most insightful ideas with the simplicity of easy to understand stories that the audience can relate with.
More Informations
You can find all the commonly requested speaking resources here. If you do not find what you are looking for, please write to Barbara Goodman with any requests.
Resources For Event Planners
media appearances
Some of my media appearances are linked below:
What others are saying
Overall great read and will fuel your drive towards make or break innovation and your companies survival.
Robert Brands
Amazon Reviewer
You have tapped into some very interesting insights. Your book is also very rich in examples which help to really strengthen your message. You provide compelling evidence that should be a wake-up call in many contexts.
Paul Geoffrey Jeremaes
HP Innovation Centers
This book is perfect for a workshop every company should do once every 2-3 years, if not more often.
Prof. Abhijit Guha
Assistant Professor of Marketing
Wayne State University
Disruptive innovations are going at businesses at an ever faster rate. Prof. Chopra's book will serve as a lighthouse in stormy seas for business leaders across the industry spectrum. An easy read, equal in incisive thought and real-world examples. A great investment of my time.
Jaideep Mehta
Vice President and Country General Manager, IDC
Chopra has produced an 'owner's manual' for addressing disruption. A must read!
Len Schlesinger
President Emeritus-Babson College
formerly COO of Limited Brand
Professor Chopra provides a practical process on how to deal with disruptive innovation, and even how to thrive in the face of such dramatic change. Ignore the lessons at your own peril!
Peter Corijn
Vice President P&G
This book puts things in perspective and the perspective is startling!
Grady Harp
Amazon Hall Of Fame Reviewer