Have you ever wondered why some business leaders are so successful? If you think it is luck, then you can't more more wrong. The secret to highly effective business leadership lies in the specific configuration of skills needed to succeed in such roles.
Find out what those skills are. In my latest ebook The Seven Secrets of Highly Effective Business Leaders, I explain seven skills you need to produce massive realists in a business career.
I have taught, coached, trained, and advised thousands of business leaders and aspiring business leaders. Over twenty years of experience in this pursuit taught me a lot about why some business leaders excel whereas others fail to do so. This book is a result of what I learned.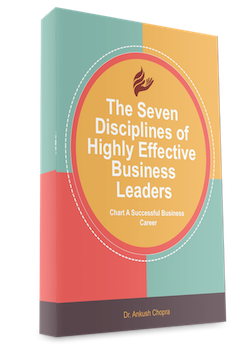 The book answers many questions that current and aspiring business leaders ask themselves almost daily:
1. How do I become a successful business manager and a business leader?
2. Am I ready to take on a challenging business role?
3. What do I need to do to produce compelling results?
4. How do I move to a business role soon?
5. Even if I am not moving to a business role, how do I produce even better results staying in a business support role that I currently perform?
You can get a free copy of the book here>>>